I though it would never happen to me, but then one day getting out of my car juggling a handful of things, my phone dropped about 2 feet to the pavement and smashed all the glass.  I've had no desire to update to the iPhone4 as the iPhone5 is SO CLOSE (I hope), so I decided to investigate fixing my own glass.
I did a search on Amazon for "iphone 3gs glass" and came up with this $5 solution.  I have Amazon Prime so I didn't pay shipping
Upon getting the kit, it didn't have any instructions – however, a friend suggested this YouTube Video from a few years ago.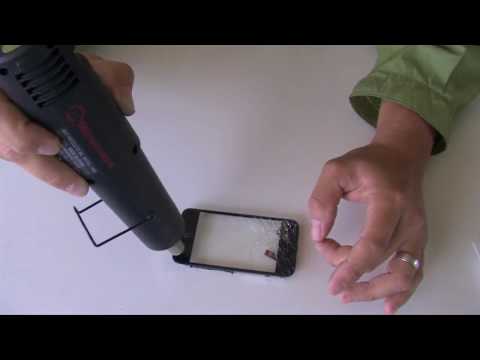 Sometimes it's nice to just have the pictures for each step instead of reloading a YouTube Video 1000 times and then needing to restart your browser because YouTube has gone whack. 
  So, here are my step by step pictures meant to go along with the video.