As many others did this morning, I sat and watched the Apple iPhone event (my new favorite live blog is at gdgt.com for coverage).  I know the likes of Engadget will be giving the whole Internet a lesson on the new phone, so I shall just share my general thoughts here.
– – On the Stock Price – –
As more and more people get invested into the stock, they learn the sad truth that announcement days are rarely payload days.  Whatever hyper precedes any product launch for Apple, is always far better than the amazing products Apple does come out with.  Today, people didn't hear the magical words "iPhone 5 4G!" let alone just "iPhone 5."  Thus, the stock went as low as $354 today! Ouch.  However, it will recover with all those numbers spouted the first 30 minutes of the presentation.
– – On New Features – –
I love that Apple is finally not only bringing voice commands to the table, but in a grown up way with the Siri system.  The thought of setting my iPhone down in the morning and telling it to help schedule things for me while I run around getting dressed is like my welcome passport to the future.  Or as the 'net is saying, Skynet is now in your hand.
For me, the 1080p and 8 megapixel camera make this probably the ultimate device.  I love my SLR and won't replace it, but seriously I am excited over these feature upgrades to get decent workable video and photo on the fly.
New apps like Apple's version of Foursqaure (seeing where friends and family are located), geo specific to-do reminders, and the new Cards app (sending family and friends cards from your phone AND single-handedly saving the USPS), are all more to love with the eco-system that Apple provides.
Also, DUAL CORE CHIP BUSINESS?? Yes, please.
– – Will I upgrade? – –
Heck yes!  Mostly because I'm currently using a 3GS and if anything, I just want to get my eyeballs on a retina display.
The real question is what carrier.  I'm still grandfathered in with unlimited data with ATT and they keep sweetening their deal to stay with them.  However, Sprint is looking better and better.  To be continued on that note…
Also, Apple predicted their own device – look at this crazy video from the late 80's.  I WANT MY SIRI TO HAVE A BOW TIE AT ALL TIMES NOW!!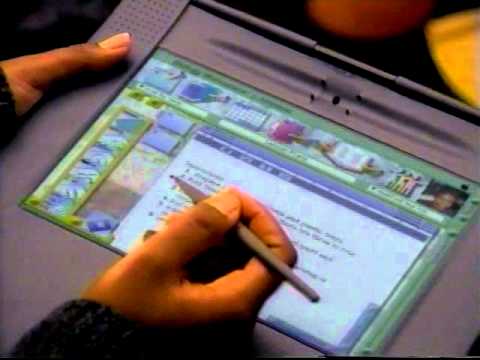 Are you getting one?  What do you peeps think?