For a long time I was like many other girls and dreamed of a day I would travel to Paris with a boy.  The older I got, the more I realized there were lots of other places I would actually rather visit with a magical Prince Charming someday, namely: New Zealand.  I was  bound and determined to make that my "Paris" with a significant other.  Last year I said screw boys, I'm going to Paris with a good girlfriend!  This time, I'm saying the same thing and going to New Zealand.  Sometimes you need to be your own Prince Charming and sometimes you just really need to get out of the country.
From today until March 3rd, I will be traveling in New Zealand and I am BEYOND excited.  I will be traveling with one of my best friends from high school.  Since our trip is so short as far as New Zealand goes, we are spending the entire time on the South Island.  I don't want to spoil all the surprises because I'll be doing updates the next few Wednesdays, but I want to talk about some of the tools and methods I used to plan the trip.
1) The Lonely Planet New Zealand Guide Book.
A guide book might be obvious, but to a younger generation maybe not so much.  The guide book has provided for capitalizing on time in which is was not appropriate to be online reading about the country (aka doctor's offices and take offs and landings).  It also gave reviews, suggestions, itineraries, and most importantly, it provided for a launching point of things to Google.  Once on the ground, it will again come in helpful for finding things in local towns when Internet access is scarce.
2) Find at least THREE different companies for any activity + reviews.
Among some of the things we are planning on doing includes kayaking, camper-vanning, hikes, cave tubing, etc.  It is certainly convenient and time saving to click one link for information and if that website seems complete and snazzy, why look further?  Again, might be obvious, but look at a handful of links.  When I was willing to dig a bit deeper I found cheaper and better alternatives.
I also tried to look at TripAdvisor Reviews when possible or would Google "[name of place] reviews" to find more information.  This helped give me a good idea of what to expect for each of the activities.
3) Try to find discounts!
Now, it didn't work for everything, but in same cases it worked out great!  When I was researching Campervans, poking around two of the websites turned up different discounts. WickedCampers has some pretty crazy discount codes (see below)!  My friend and I ended up going with JUCY Rentals.  I found discounts on their Facebook and Twitter pages!
BTW – Check out the SWEET Campervan I'll be using!!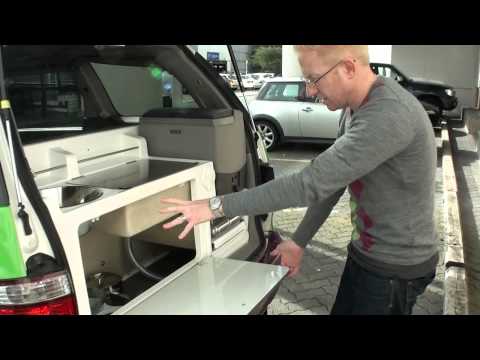 4) Google Maps, Google Maps, Google Maps.
I'm going to say it one more time, Google Maps!!  If you didn't know, when you are signed into your Google Account, you can create your own Google Map!  If it were not for me plot pointing possible places for my friend and I to travel during our short stay, we would have been totally screwed.  Using the line option that adheres to roads really helped me appreciate how big of a country New Zealand really is.  Behold my first and second attempts (click to see full size).  I'm still finishing some touches on that second map as I write this, FYI.
5) Decide how you want to handle your smart phone overseas.
Ah, the days when I had my company paying for my phone… thankfully my friend currently does have her company that will pay for calls.  However, I would like my iPad and 3G!  Travel was the whole reason why I chose to get AT&T enabled iOS devices since their network type is more common in the rest of the world.  I did a few local reviews and searches and even did a live chat with a Telco to confirm that I could bring my phone/iPad to use.  Just a reminder that you need to unlock your iOS device to do this.
6) PDF ALL THE THINGS!
Each confirmation I've taken a screen shot, saved the email, and captured directions from destination to destination.  Not to mention I've recorded addresses and emergency contact info.  I have one massive PDF that I have printed, put on my iPad, and is in my SugarSync folder for access.  It's great to have a paper copy of what you're doing and an easy to share file with loved ones.
7) Secure or create a new email account.
Decide what email address you'll be using when you travel and be sure to setup auto responses to the ones you won't be using!  If you only have ONE email address, make sure you for sure setup a new one.  When you travel, often times you are accessing your email only from public sources, which increases the likely hood of getting hacked!
—
The next two Wednesdays I'll do weekly recaps and the third Wednesday I will give reviews of services, activities, and things I learned NOT to do (or do).
Wish us luck!!
xxoo
girlhack