1. Do you own an iPhone?
Yes? Cool (No? No worries. It's only a matter of time – for both of us).
2. Do you own an iPad? Please don't comment about your "new" iPad pre-order; I will only envy you.
Yeah? Please continue.
Well, dual-Apple gadget owners, I have wonderful news for you. A soon-to-be released app will help transform you from the casual Applehead to a proud, intriguing Futulele player. Yes, a Futulele, as in 'futuristic ukulele'. There are so many things I want to say about this iOS synthesizer, but watch the video first: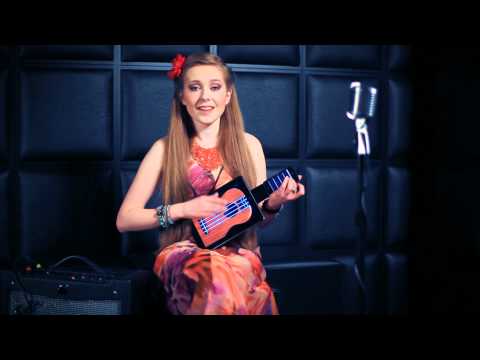 When Guitar Hero first emerged on the market, I scoffed and made fun of it, "What a poor substitute for a real guitar."
My childhood girl friend betrayed invited me over one day to try it out. As an occasional lefty, I became a traitor to acoustic guitars as soon as I realized, "Wait, I can flip the controls and controller if I want?" Sweet.
Then, Rock Band crashed Guitar Hero's party with the works: a mic, lead guitar, bass, and drums. Along with many other musical purists, my skepticism increased by so many exponents this post would be impossible to publish if I typed out the full positive integer.
My internal music geek/snob sneered, "The stick quality is poor. The sound quality is laughable. The rebound on the heads are non-existent…the world is coming to an end." Dramatic much, right?
However, an overnight charity walk with a Rock Band stand dragged me over to the Dark Side. I was the only one out of our small group who did not fail out on the basic levels after our eyelids felt heavy and our brains turned to mush. It was a blast and I caved, all right? Now, I own Rock Band 2, Beatles Rock Band, and the AC/DC track pack for 360, and I like the series. A lot.
I learned from my hypocritical ways. Sure, real musicians learn how to play on the tried-and-true instruments, but they know when to loosen up and enjoy experimental varieties too. The music industry forever altered when electricity took the stage; iOS apps like Futulele furthers the possibilities. When it's available, feel confident to download Futulele and make whimsical music.
Also, please share your video with us in the comments below. Your chance at viral Internet fame and the incredible opportunity to entertain Girlhackers await. I look forward to listening to your creations, rock star.