I've been really lucky to see my 16 (going on 17) year old niece recently.  We've talked a lot about the woes of high school, all the crazy hormones your body dumps on you, and finding your place and voice.  It has brought me back to when I was her age and all of the insecurities I used to feel and the pressures I often would crumble under.  I also had a feverish youngest of 5 rebellious streak that hated anything mainstream.  I often would read Seventeen Magazine and Y&M (do they still make that??), and have two conflicting thoughts: "Wow, I want to look like that" and "All of this is STUPID! Why do people buy into this??"  I wish I could say I didn't have body image issues at that age, but I totally did.  I had a weird feeling I would grow into my looks (which I think has turned out true), but I hated my thigh and hip region.  Yay for self loathing as a teenage girl, the scar (not battle wound) of living in a Western society.
Sometime during high school, a friend gave me a copy of a mix tape from her boyfriend.  It had all sorts of music I was not hearing on local Minnesota radio ranging from hard to find Garbage B-Sides (Shirley Manson is another vixen of overcoming self loathing for me), Chemical Brothers, and Bis.  Bis stood out on the tape and my only previous connection to this obscure Scottish band was the Powerpuff Girls End Theme song.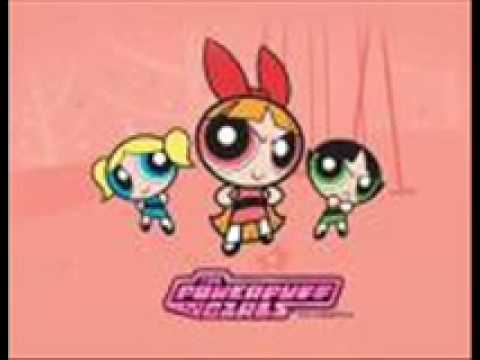 The track I heard on the mix tape was "Tell It To the Kids" and boy was I hooked.  I went onto CDNOW.com  (more dating myself) and picked up both the The New Transistor Heroes  Album and This Is Teen-C Power EP.
It's important to note that around this time that the movie Clueless was still fresh in the mainstream conciseness of being a teen girl. While I both love the movie and soundtrack, in a very different way as an adult than a teen, the soundtrack does have the Supermodel song by Jill Souble with the lyrics:
"I did it yesterday / And I'm not gonna eat today / and I'm not going to eat tomorrow / because I'm going to be a super model."
Even if the song is just being tongue in cheek, hormones block any sense of being reasonable or taking things with a grain of salt.  I mean, couple that song with magazines, MTV, and the constant stream of diet advertisements.  You tell me how you feel as a 15 year old girl.  This is why the Monstarr  track by Bis was so refreshing.
While I loved everything on the album, Monstarr fueled the side of me needing for it to be okay to say, "Screw what society says I should look like."  The lyrics go like this:
Can I not be normal cause I'm not a size 10?
Play music, be in films or even show my face?
Should I be embarrassed if it's such a crime?
Funny how your life depends upon your waistline!

Should I kill myself? You're me execution
Why's being slim important? No one is a monster
Don't steal their confidence, it's not yours to take
I don't want to be a model, at least I'm not fake

Funny your life depends on your waistline

I am gonna make it, I'm not gonna fake it
Not for the sake of it,  yes, I'm gonna take it
It has an incredibly catchy beat and makes a great teenage girl anthem.  Buy this song!  Listen to it and share it.
I have followed the members of Bis on and off over the years, especially Manda Rin.  I reached out to Manda Rin back in 2007 and asked if it was at all possible for me to use one of the Bis tracks for the Girlhack animation.   She told me that it might difficult with rights to old Bis material, but I could listen at her yet unreleased music on MySpace and pick one of those songs.  I ended up picking Break-up / Breakdown.