Professional conferences are great places to network, learn about current research, and practice your public presentation skills.
They are also, apparently, a great place to learn a new hair style.
I ran into a friend, and after swapping the "how are you's" and "what have you been up to's," I just had to ask her how she did her hair. Her face was framed by a twisted crown and the ends were pulled back and pinned into a low bun. It looked professional, but with an element of casual edginess. It was different. Initially it looked like a french braid, which I have never learned. When she told me it was just a twist (2 pieces!) and that she had found it on You Tube, I dared to hope that I could also attempt such a hair style.
When I go to conferences, I tend to have two default hair styles: straight iron or messy bun. This is a combination of being low-maintence, being lazy, and just never learning basic hairstyling tricks. Now I have a third option that requires no hair product an can be put together as quickly as a couple of braided pigtails.
I do not know if this is the exact You Tube video my friend referred to, but this tutorial is pretty close. My friend's twist was a little tighter and closer to the edge of her hairline, so the rope-like crown framed her face a bit more.
I hope you find this as helpful as I do.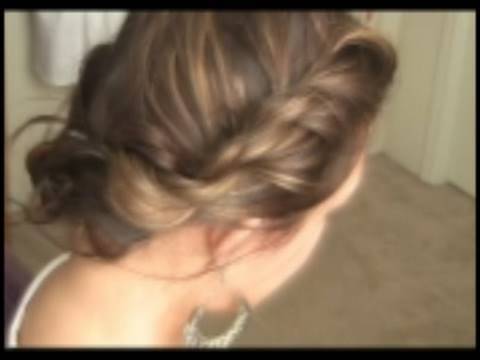 Meris is always looking for new hacks and DIY skills that enable her to live more sustainably and self-sufficiently. Her free time is consumed by Dungeons & Dragons, rewatching her favorite geeky shows and movies, and sewing costumes for the next convention.
Twitter: @merismullaley
http://pnwduckpond.com